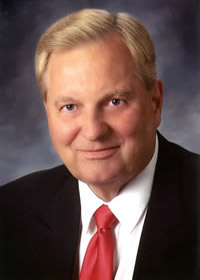 Larry Ridle
Business Intermediary
(406) 661-5135
LRidle1@aol.com
Trained by international chemical company giant, Union Carbide,
Ridle is a seasoned businessman. Following Union Carbide, he owned and operated
a food brokerage/transportation company for over 25 years, with locations in
the United States and Canada. Larry is an experienced business intermediary. In
addition to having represented many buyers and sellers, he has personal
experience selling his own businesses.
Born in Casper, Wyoming, Larry has lived in Pennsylvania,
Michigan, Delaware, and Montana. He has a B.A. from the University of Montana.
He is also the past president of the Montana Tennis Association as well as the
Intermountain Tennis Association.